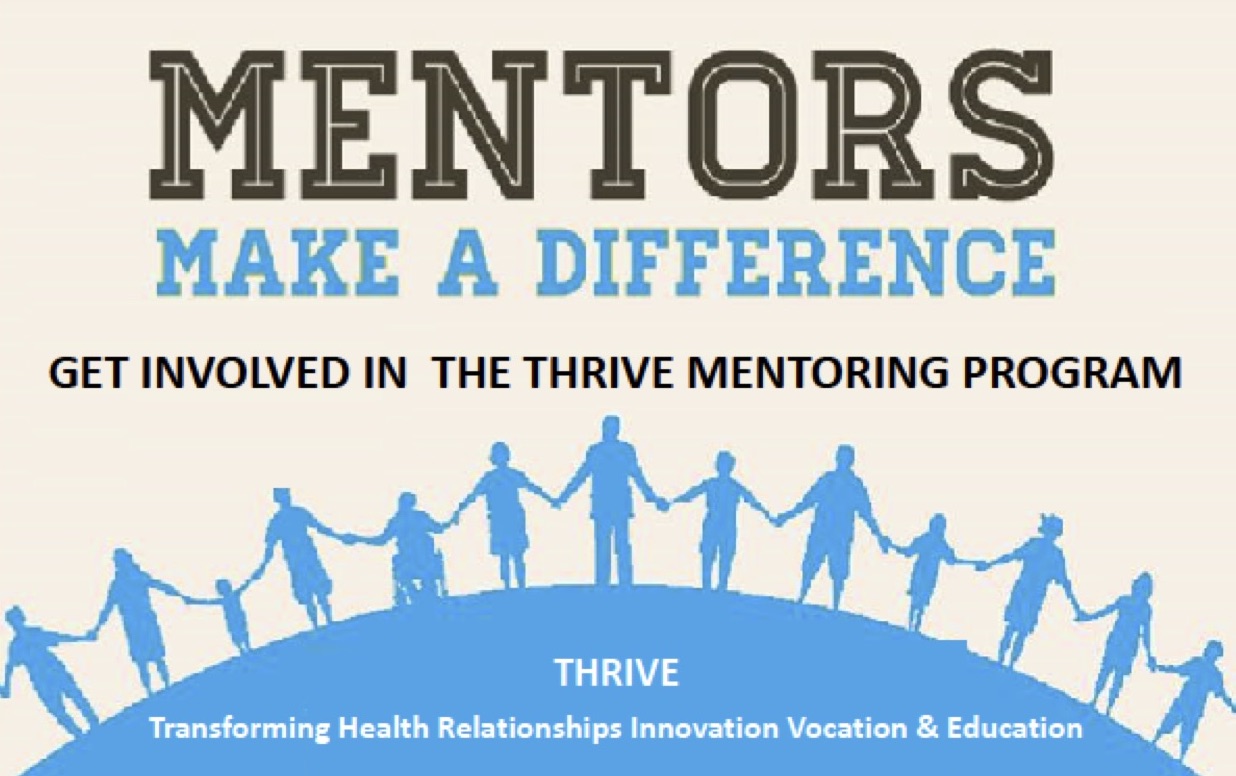 Would you like to make a difference in the life of a young person?
Do you have 1½ hours per week to spare?
THRIVE Mentoring Program enables you as part of this local community the opportunity to volunteer as a student mentor.
The mentor and the student participate in a variety of different tasks depending on the needs of the student.
Students ages range from 9 to 18.
Mentoring provides a structured and trusting relationship that brings young people together with caring individuals who offer guidance, support and encouragement.
Mentors are provided with training and ongoing support.
For more information and/or to register your interest for our 2017 Mentorship Program please contact  St Helens Neighbourhood House on 6376 1134 or
email: mentoring@sthelensnhh.org.au
An initiative of THRIVE (which is a partnership of St Helens District High School;
Break O'Day Council, St Helens Literacy Program and St Helens Neighbourhood House)
THRIVE Mentoring program in partnership with
St Helens District High School:
Our Mentorship Program was launched in February 2016 as part of solution identified to increasing year 12 outcomes and supporting students mental health and wellbeing in our community in order that they may reach their potential whilst utilising the broad range and abundance of skills, knowledge and resources that volunteer mentors in our community are keen to share.
This year the program has paired 15 volunteer mentors from the Break O'Day community in order to provide students with an extra source of guidance and support for approximately one hour weekly. All of the fifteen students have worked with their mentors since May and feedback has been extremely positive. Our mentors are a mix of dedicated community members who volunteer their time to make a difference in the life of a young person. They are passionate about the program and have enthusiastically embraced the ethos of mentoring young people. The Program Coordinator, Committee, and Senior Staff from St Helens District High School work tirelessly to ensure students are matched with mentors sharing similar interests and personality traits. Evidence from research suggests that a well-informed matching process contributes a lot to the success of the relationships, thus we have developed a comprehensive screening and training process for Mentors. A profile is built around their skills, their interests... what they feel they have to give and would like to share with a young person. This report is reviewed by senior staff along with the school principal who then undertake the matching process making every effort to ensure as best a fit as possible so as students may form valuable and worth-while relationships with their mentors. To date students from age nine to 19 have been successfully matched. Whilst the focus is on early intervention we are also keen to support older students who are making the change into the adult world as the THRIVE Mentorship Program provides support by offering extra guidance and encouragement to some students at a time in their lives when things may appear to get 'tricky'.