Break O'Day Mental Health Services Directory
Mental Health Service Provision Directory for Break O'Day Region only that lists service providers and referral pathways (updated quarterly).
View or download the pdf here.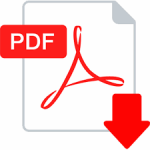 Break O'Day & Bicheno Suicide Prevention Trial Site Poster Campaign
How to Deal with Anxiety
Treatments for anxiety include prescription drugs, counseling, meditation and exercise. Experts recommend a combination of these modalities. Experiencing some anxiety when facing difficult decisions or life changes is normal, but when that anxiety interferes with daily life it becomes a disorder.
Please click on link here to view Drugwatch; it's a free health site, featured in publications such as The New York Times and Healthline
Post-Traumatic Stress Disorder Symptoms, Causes and Effects
Post-traumatic stress disorder (PTSD) is brought on by witnessing a terrifying, usually life-threatening, event. Severe anxiety, flashbacks, uncontrollable thoughts and nightmares are common symptoms of the illness. These symptoms can worsen and last for years, so it is best to seek treatment for PTSD as soon as possible.
Enterprising Aardvark
A new, free, not-for-profit counselling service for people in Northern Tasmania who have experienced complex early childhood trauma and sexual assault, as well as those people who care for and support them.
Visit the website at enterprisingaardvark.wordpress.com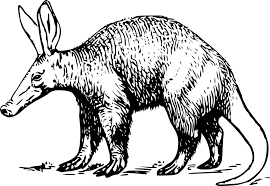 Seasonal Affective Disorder and Sleep Disorders
It's normal to feel a little blue during the winter, when the days are short and the weather is cold.
Find Help Tas
A comprehensive list of Tasmania's social services.
Visit the website at findhelptas.com.au
What to Do After a Mental Health Hospitalization: A Parent's Guide
Holistic Treatment
Holistic medicine focuses on treating the entire person and not just a disorder or affliction.
Senior Guide to Mental Health During Coronavirus (COVID-19)
Break O'Day & Bicheno Suicide Prevention Trial Site
To view details and latest update from the Trial Site please click here
Break O'Day & Bicheno Suicide Prevention Trial Site Poster Campaign
On the left you will see a slide show of our poster campaign.  We were fortunate to have some local, passionate people volunteer to have their photographs taken throughout Break O'Day and Bicheno to help reach out to their fellow community members to seek help.  We acknowledged that whilst  not everyone will recognise some of the volunteers we hoped that the locations would be recognised.  Our message is that good mental health matters to everyone. And its essential that if we wish our community to thrive we should try to understand, accept and nurture the mental health of everyone in our community no matter how challenging.
The Break O'Day & Bicheno Suicide Prevention Trial Site Working Group sincerely hope that these posters deliver the messages of reducing the stigma that is sometimes associated with mental health and also that people experiencing mental health challenges reach out for help.
ReachOut.com
@ReachOut_Aus is a one-stop-shop that helps connect young people to help when they need it most 
Visit the website at au.reachout.com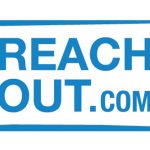 Bipolar Disorder (Manic Depressive Illness or Manic Depression)
Is It ADHD or Bipolar Disorder?
Diagnosing children who may have bipolar disorder can be very difficult because there is symptom overlap with ADHD
The Veteran's Guide to Creating a Peaceful At-Home Atmosphere After Returning Home
How to Persuade Your Loved One to Seek Professional Help
Research has shown that mental illness tends to disrupt people's lives even more than physical conditions, said Dr. Mark S. Komrad, MD, a psychiatrist and author of the excellent book.
The Power Of Art Therapy For Healing Mental Illness
Few things in life have the power to stir our emotions and evoke compelling responses in the way art does. In all of its various forms, art is a powerful tool for expression.